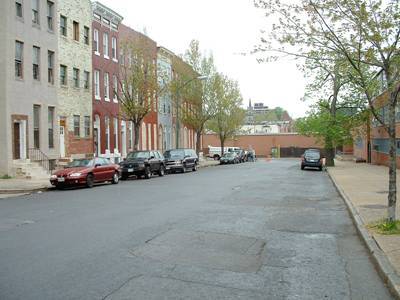 In urban areas across the country, trees and grass have been replaced with pavement and concrete. Storm water runoff from these paved surfaces in cities can be saturated with harmful substances such as gasoline, oil and trash. We head to the inner city of Baltimore where partners have joined forces to clean up the runoff flowing into the harbor and into the Chesapeake Bay, and at the same time to improve the quality of life for the residents living there.
Watershed 263 was produced by Katie Gott. The audio engineer was Jared Weissbrot. This program originally aired as part of our series, "Tales From Urban Forests", produced with support from the USDA Forest Service.


Links:
Urban Storm Water


Go here to learn more about how urban storm water affects the Chesapeake Bay.

Watersheds
Want to learn more about your watershed and ways you can help take care of it? Start here!

Parks and People Foundation
Visit this website to learn more about what this department is doing to improve Baltimore's environment.

Tales from Urban Forests
Listen to the 10 part series on how trees are impacting a city near you.

Books:

Let the River Run Silver Again!
by: Sandy Burk 2005
How One School Helped Return the American Shad to the Potomac River, and how You Too Can Help Protect and Restore Our Living Waters
Swimming Upstream: Collaborative Approaches to Watershed Management
by: Paul A. Sabatier (Editor), Arnold Vedlitz (Editor), Will Focht (Editor), Mark Lubell (Editor), Marty Matlock (Editor) 2005
In recent years, water resource management in the United States has begun a shift away from top-down, government agency-directed decision processes toward a collaborative approach of negotiation and problem solving. This book analyzes the collaborative approach by providing a historical overview of watershed management in the United States and a normative and empirical conceptual framework for understanding and evaluating the process.
Clean Water in Your Watershed: A Citizens Guide to Watershed Protection
by: Susan V. Alexander 1996
This book offers information on how to care for our watersheds.