Time on the Outside: Hope's Story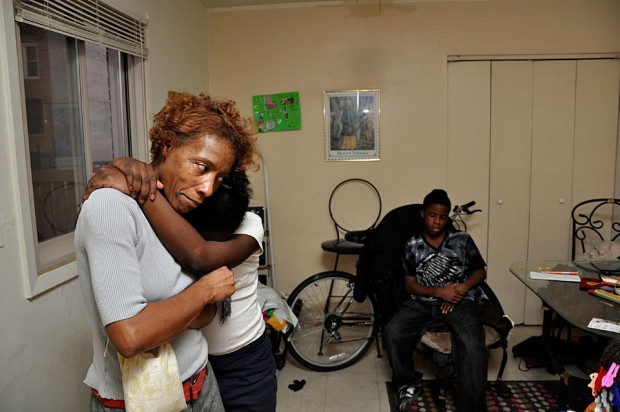 About 2.3 million adults are incarcerated in U.S. jails and prisons. That's almost 1% of the adult population, including the parents of over 1.7 million children. William and Candice are two of those children. Their single-parent father is doing time 9 hours away from home, so they've moved in with their grandmother, Hope. Over the course of a year, two long car trips, multiple moves, and new schools, producer Shannon Heffernan finds out how Hope's family lives while serving Time on the Outside.
Time on the Outside:Hope's Story was produced by Shannon Heffernan. The editor was Katie Davis. The Time on the Outside project is produced with support from the Soros Justice Media Fellowships Program of the Open Society Institute, with additional support from the Fire This Time Fund. [Photo by Shannon Heffernan]


Links:
Children of Incarcerated Parents


A deeper, more detailed look at the effect incarceration has on children.

Time on the Outside
A project to tell the stories of families entangled in the criminal justice system.

Allegheny County Jail on the forefront of helping children of incarcerated parents
Allegheny County Jail have made decorative changes to their interior environments to improve relationships between the incarcerated and their children.

Books:

Grandparents as Parents: A Survival Guide for Raising a Second Family
by: Sylvie de Toledo, Deborah Edler Brown 1995
A handbook for grandparents on parenting the second time around.
Fatherhood Arrested: Parenting from Within the Juvenile Justice System
by: Anne M. Nurse 2002
Nurse analyzes the issues and the difficulties of parenting while in prison and on parole.