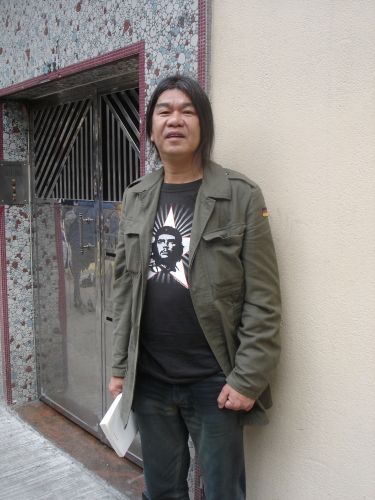 Leung Kwok Hung, or "Longhair" as he is better known, has been an active Marxist for forty years. His political activism has led him to be jailed on several occasions and yet in recent years he's found enough support in traditionally conservative Hong Kong to have been elected as Legislator, not just once but twice, the second time increasing his votes. His headline grabbing antics, such as throwing bananas and breaking rice bowls in the Legislative Council, are both frowned upon and cheered by the public and his uncompromising stance on everything, from what he wears (Che Guevara t-shirts) to what he believes, is very far from the norm for a Hong Kong politician, yet not only does his popularity grow, but his campaigns are slowly but surely making a difference. In "Longhair" Radio Television Hong Kong's Sarah Passmore finds out more about the man who has won the hearts of Hong Kong.
Longhair was produced by Sarah Passmore of Radio Television Hong Kong.


Links:
Hong Kong Timeline


A timeline of Hong Kong politics.

As Hong Kong's Political System Stalls, So Does Its Democracy Movement
The polite protests of the past have given way to riots by Hong kong's youth that are frustrated by Mainland China's influence.

Hong Kong
Enjoy the attractions that Hong Kong has to offer.

Books:

Hong Kong: With Macau and the South China Cities
by: Fodor's 2009
Experience Hong Kong with Fodor's travel guide. It has a wide variety of options from budgets to taste.
Hong Kong: The Road to 1997
by: Roger Buckley 1997
A look at the history of Hong Kong from a colony to a city-state, and its future.
Hong Kong; Culture and the Politics of Disappearance
by: Ackbar Abbas 1997