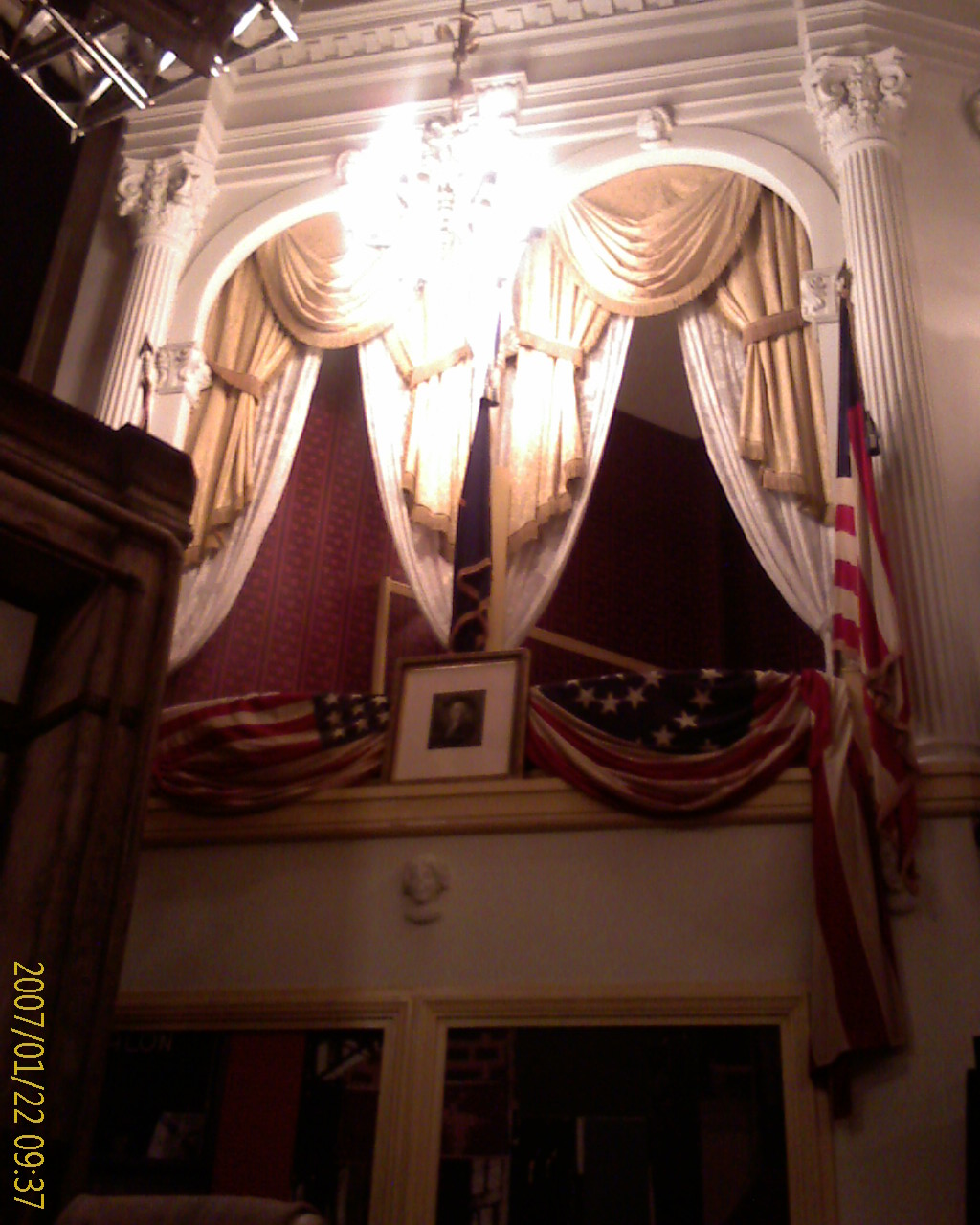 On the night of April 14th 1865, in front of a thousand people at Ford's Theatre in Washington, DC, John Wilkes Booth assassinated President Abraham Lincoln. Shouting 'Sic semper tyrannis' – 'thus always to tyrants', Booth believed that he was striking down a tyrant as surely as Brutus struck down Julius Caesar. Twelve days later Booth himself was shot dead in a barn in Virginia. From the moment Booth shot Lincoln, conspiracy theories surrounding the assassination have flourished – and 140 years later, for both historians and ordinary people, they are still very much alive. Some believe Booth was the ring leader of a small group; others are convinced he was simply a pawn in a grand conspiracy plot. While still others believe it wasn't really Booth who died in that Virginia barn. Jean Snedegar tries to unravel the truth – and a myriad of legends - about the assassination of a great American president.
After the Shot was produced by Jean Snedegar, with field producer Eric Schaffer and audio engineer Jared Weissbrot. This program originally aired as part of our international Global Perspective series on Belief.


Links:
Surratt House Museum


Mary Surratt's tavern now stands as a museum to educate about the building's connection to the Lincoln assassination.

Ford's Theater
Visit the theater where the famous shot was heard.

John Wilkes Booth's Escape Route
This map details the route John Wilkes Booth followed after the shot.

A History of John Wilkes Booth
The National Park Service provides a chronology of Booth's life.

Books:

Lincoln's Last Night: Abraham Lincoln, John Wilkes Booth, and the Last 36 Hours before the Assassination
by: Alan Axelrod 2005
An account of the events leading up to the famous shot.
Right or Wrong, God Judge Me: The Writings of John Wilkes Booth
by: John W. Booth, John H. Rhodehamel (Editor), Louise Taper (Editor) 1997
Hear from John Wilkes Booth himself by reading his own words.
Manhunt: The 12-Day Chase for Lincoln's Killer
by: James L. Swanson 2006
Follow the chase to find Lincoln's assassin while learning about the murder and the days that followed.
American Brutus: John Wilkes Booth and the Lincoln Conspiracies
by: Michael W. Kauffman 2005
Michael Kauffman's book explores the conspiracy surrounding Lincoln's murder.
Lincoln's Assassins: Their Trial and Execution: An Illustrated History
by: James L. Swanson, Daniel R. Weinberg 2006
Learn about what happened to John Wilkes Booth's co-conspirators of the Lincoln assassination.