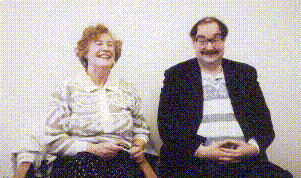 How can a 20 year old man who is blind, autistic and still believes in Santa Claus play the most sophisticated improvisational jazz piano? How can a child who appears withdrawn and retarded gaze at a building for only a minute then draw an exact reproduction on paper? Producer Stephan Smith explores the mysterious powers of savants -- people with profound mental disabilities who develop an island of genius in music, mathematics or art. Contemporary research on Savant Syndrome is producing new insights on how the human brain works, and how personal intelligence can outwit the IQ test.
Islands of Genius was produced by Stephan Smith.


Links:
Wisconsin Medical Society


Savant Syndrome: Genius Among Us! Genius Within Us?

Autistic Savant
Written by Stephen M. Edelson, Ph.D. Center for the Study of Autism, Salem, Oregon

Books:

Extraordinary People: Understanding Savant Syndrome
by: Darold A. Treffert 2000
In Extraordinary People, the psychiatrist who was a consultant to the movie Rain Man collects the most fascinating cases of Savant Syndrome both in history and modern times.
Bright Splinters of the Mind: A Personal Story of Research with Autistics Savant
by: Beate Hermelin, Michael Rutter 2001
Beate Hermelin has worked with austistic savants for twenty years. In this book she shares her experiences and observations.