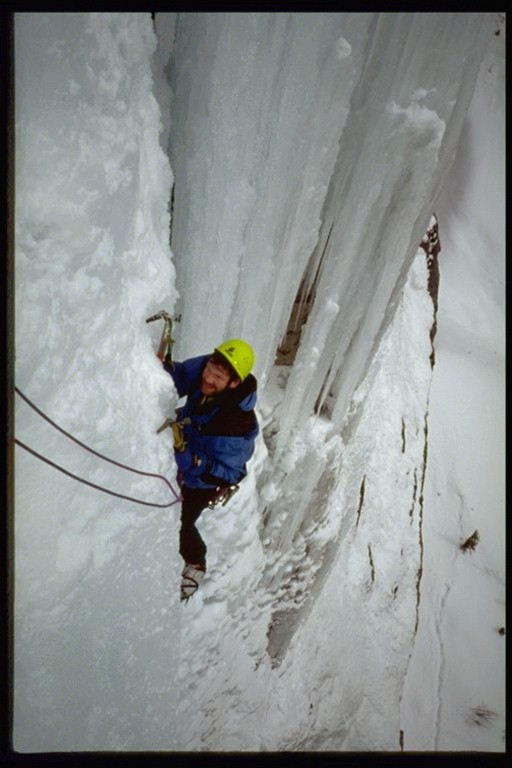 When does a sport become an obsession? For serious mountainclimbers there's no difference. It's an all encompassing rapture, hauling yourself to the top of a mountain and looking beyond the clouds to something close to heaven. Sure climbers talk about the mental and physical rigors of achieving the summit, but how often do they describe the spiritual high or the emotional risk? In this program, produced by the Canadian Broadcasting Corporation, the world's premier climbers shed some light on the ties that bind them to each other, and to the mountain.
Links:
Patagonia
complete online catalog.
Mountain Skills Rock Climbing Adventures!

World Climbing Association
A member-benefit association dedicated to the protection of climbers and climbing resources and to providing benefits that add to the enjoyment of rock climbing.
THE CLIMB
(1986 independent Canadian film)
Outdoor AdventureNet
A NC Recreation Information Source Hiking Mountain Biking Climbing Paddling Caving Cycling Outdoor AdventureNet is an information source for outdoor recreation in and around North Carolina.
Climb New Hampshire
An Online Resource for Climbing in the Granite State