The Changing Face of Neighborhood Crime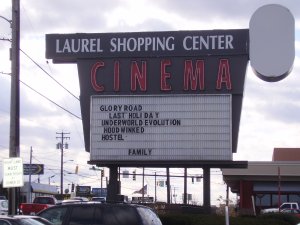 A look at how neighborhoods change as new people move in, and when urban dwellers go to the suburbs. Race and class are issues here, with perceptions that crime rates are rising, fuelled by preconceptions about race. The program profiles the town of Laurel, Maryland, a midway point between Washington, D.C. and Baltimore, Maryland, where Governor George C. Wallace of Alabama was shot and paralyzed during his presidency campaign in 1972. The governor was there appealing to the mostly white constituents. However today Laurel is a town better characterized by its growing minority and ethnic populations, and also by crime. We investigate how the town has changed in the past 30 plus years, and whether crime is actually on the increase, or whether the perception of crime is what is changing. This program airs as part of our special international collaboration, Global Perspectives: The World of Crime.
The Changing Face of Neighborhood Crime was produced by Askia Muhammad, with field producer Katie Gott. The show was mixed by Jared Weissbrot. Special thanks to Val Hymes, and to WTOP radio for the featured Archival tape. This program originally aired as part of the special international collaboration, Global Perspectives on Crime.


Links:
City of Laurel, Maryland Website


Visit the homepage of the City of Laurel's government.

Laurel Crime Statisitcs and Crime Data (Laurel, MD)
Review Laurel's annual crime statistics and other cities near you.

SOUNDPRINT's Global Perspectives Series
Listen to the entire Global Perspectives series.

Books:

Community Policing and Problem Solving: Strategies and Practices
by: Kenneth J. Peak, Ronald W. Glensor 2004
Read about preventing local crime with proper community policing techniques.