The Three Lives of J. Krishnamurti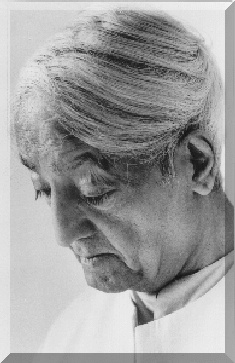 "Truth is a pathless land" said the Indian spiritual leader and iconoclast J. Krishnamurti. He taught pacifism and harmony; he sought freedom through a transformation of the human psyche. And people flocked to follow him as he moved across continents and through much of the twentieth century, spreading his word. Join us for the extraordinary story of the three lives of J. Krishnamurti.
Links:
Krishnamurti Information Network
A historical introduction to Krishnamurti's teachings and suggested reading selections.
The Teachings of J. Krishnamurti
Visit this archive of the J. Krishnamurti movement through audio, video and print sources.
J. Krishnamurti
This site gives information about the world-renowned religious philosopher and educator, and connects to the Krishnamurti Foundation of America.
Books:

Total Freedom: The Essential Krishnamurti
by: Jiddu Krishnamurti
An introduction to Krishnamurti, revealing his core teachings, that the "Truth is a pathless land," to accept no spiritual authority and to think critically.
Think on These Things
by: Jiddu Krishnamurti, D. Rajagopal (Editor)
Krishnamurti examines culture, education, religion, politics, and tradition as well as the ambition, greed, envy, and lust for power that he believes are deteriorating factors in human society.
On Fear
by: J. Krishnamurti
A collection of Krishnamurti's most profound observations and thoughts on how fear and dependence affect our lives and prevent us from seeing our true selves.